Other Spaces in Marcham Centre
There other spaces apart from the two halls and the meeting room - the Bar, the Hub and the MUGA (Multi Use Games Area).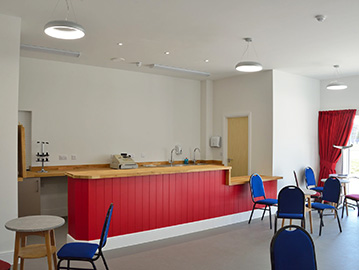 The new Bar will open on Friday 30th April with outside table service on the patio and for inside table service from Wednesday 19th May.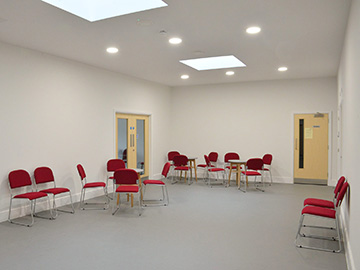 The Hub is at the very heart of Marcham Centre. Enter the building and you arrive in The Hub. Then later if you make your way from the large Hall to the Bar and then the Small Hall too, you pass through the Hub on your way. The Kitchen gives onto it and the Meeting Room too. It is the home of Thirsty Café now government regulations allow.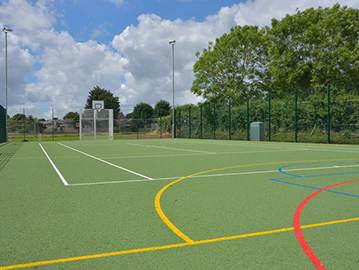 The MUGA is currently open for tennis coaching from 4.30pm on Tuesdays, football training for Marcham FC and Marcham Colts FC from 5pm on Wednesdays, and for community use the rest of the time. The floodlighting is under timer control to enable use of the MUGA in the evening, with a cut-off currently set at 9pm. Dan Barnes is in charge of the MUGA and Zoe Barnes is managing the tennis activities.